I thought I would share some of my newest listing with you on Friday. So to start off with I thought I would share two listings featuring red Malaysian jade.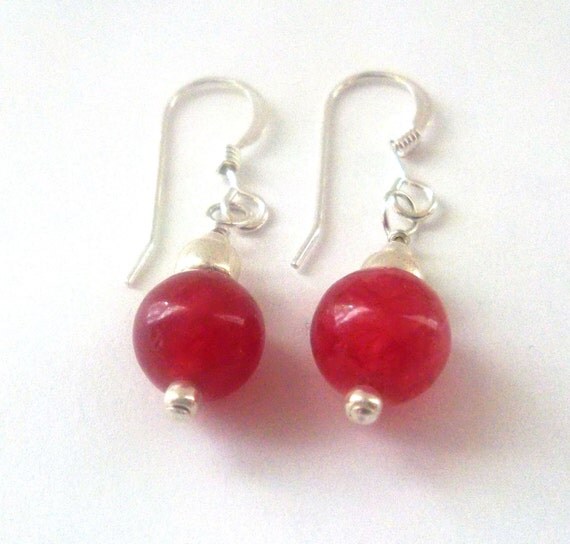 The beautiful beaded earrings feature a pair of red jade beads surrounded by silver seed beads. They are finished off with sterling silver ear wires. A perfect pair of classic red beaded earrings. The beautiful earrings retail for $12 a pair!
Perhaps you like the look of these earrings, but wish they were just a bit warmer. You would be in luck! I also make these in Copper!!!!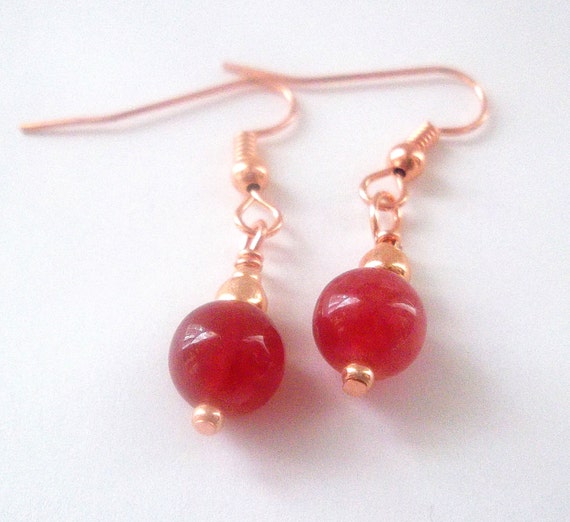 These beautiful warm toned earrings are only $5 a pair!
Come back next week for a new Jewelry Spotlight!!!