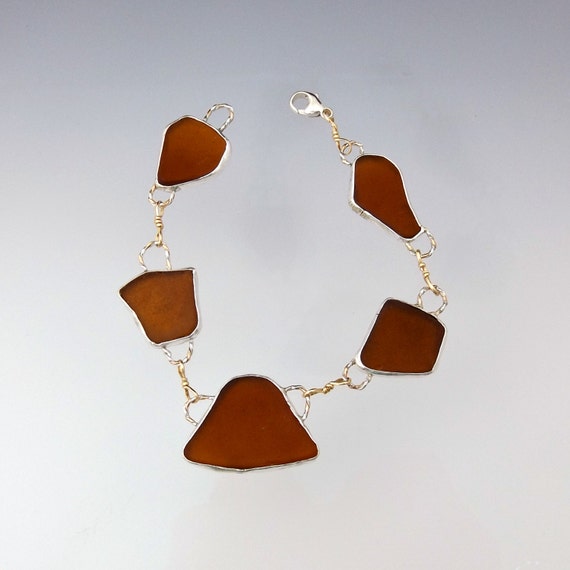 175.00 USD
Each piece of this beautiful sea glass was picked up along Topsail Beach on the North Carolina coast. Each piece of glass has been worn smooth over time through the relentless churning of the ocean. When I got these pieces of amber sea glass, I envisioned a bracelet of five irregular pieces of glass flowing together to create a harmonious bracelet with a semi-organic feel.

To create that vision, individual settings were created for each piece of glass in sterling silver. Then I created a wire rope of sterling silver and 14kt gold fill wire. This was used to create the attachment points for the bracelet. Finally I attached each piece of the bracelet with a 14kt gold figure eight connector.

This bracelet is approximately 8 inches in length and 0.8 inches at its widest point.
from Etsy Shop for ElunaJewelry http://ift.tt/2dSrlEs
via
IFTTT