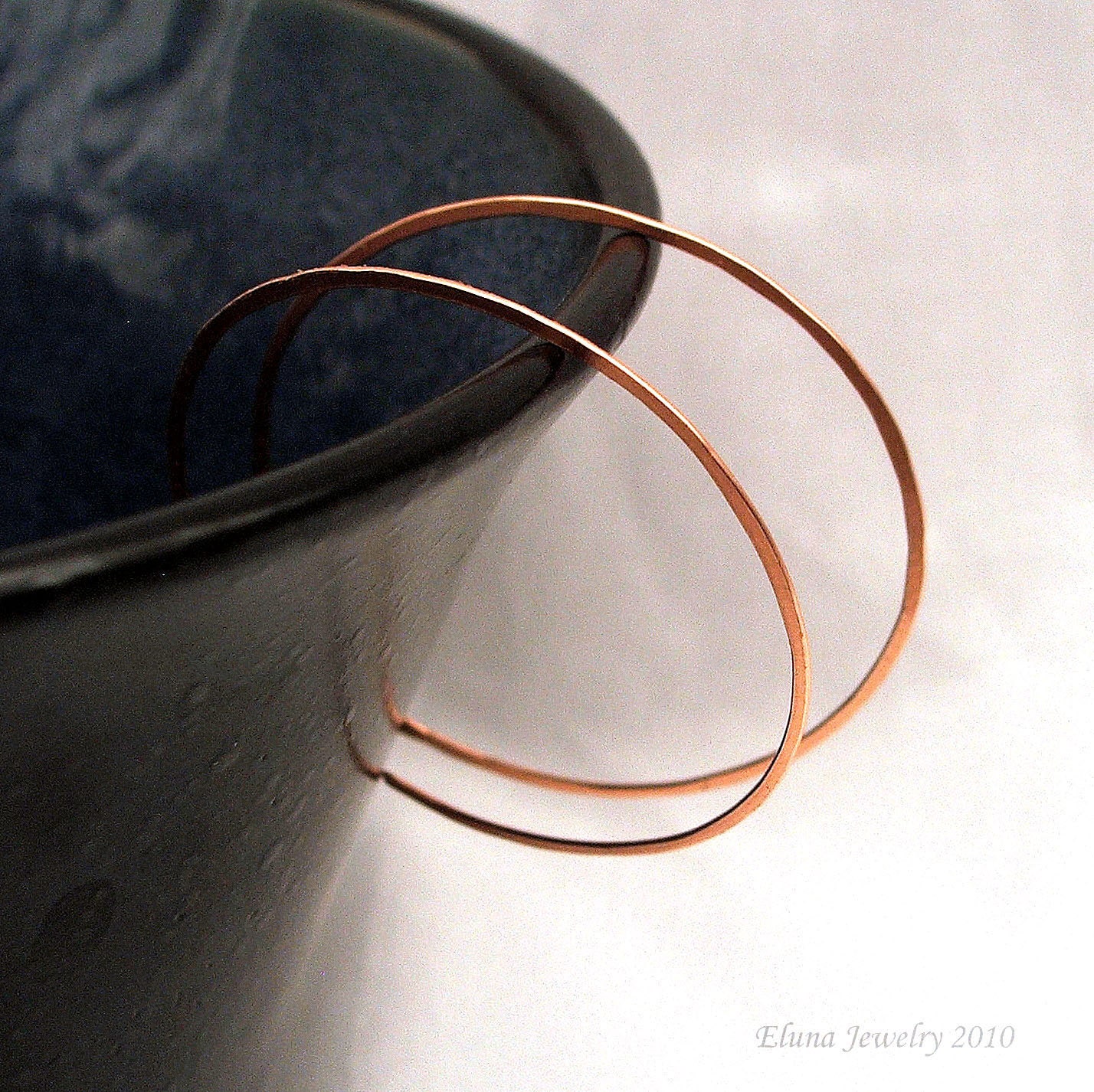 Our backwards Reversi Hoops are one of our Favorites. I have been selling this style on Etsy since 2009!
These large copper hoop earrings are not like most hoop earrings. Why are they called Reversi? These hoops are designed to slide comfortably through the back of your piercing until the circular catch at the back touches your earlobe, creating the illusion of a full hoop without the clasp. This helps ...
Click Here to Visit My Etsy Shop!