I love amethyst. Always have. There is something about the beautiful purple hues that is alluring to me.
Maybe it is that purple is the color of royalty, or that amethyst is a stone of spiritual wisdom, either way, I just really like the stone.
That is probably part of the reason I chose the main stones in this necklace, a wonderful set of chevron amethyst beads.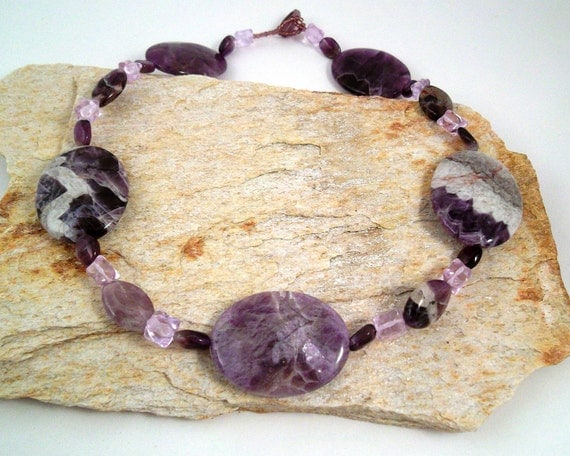 The chevron amethyst is created when layers of amethyst and milky quartz stack up upon one another. As you can see, it creates a wonderful contrast.
In this necklace you will find both the chevron amethyst beads and dark hued amethyst beads.
This necklace is finished off with a handmade beaded clasp that contains no metal, making this necklace hypo-allergenic.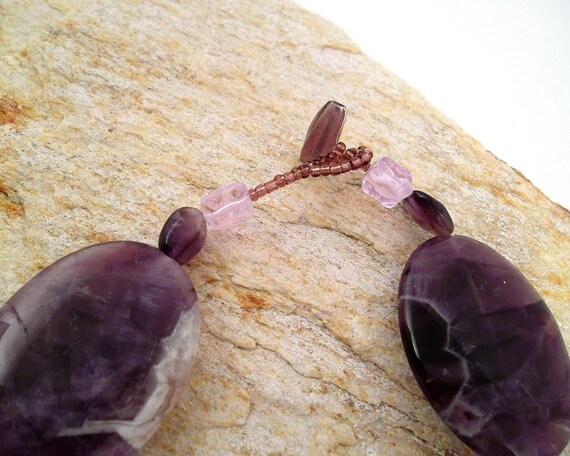 If you would like more information on the
Chevron Amethyst Necklace
, you can find it and other wonderful jewelry in my
Etsy Store
.