One of the more common comments I hear at shows goes something like this.
"Your work is beautiful, I wish I could wear it."
"Why can't you wear the jewelry?"
"I can't wear most jewelry. I have nickle allergies (or metal sensitives)"
This really hits home for me. My mother is the same way, she can not wear most jewelry because she will break out from anything except 14 kt solid gold. We recently found out that she can also wear niobium! That was very exciting for me, because now it means that I have a metal I can create new jewelry for her.
I feel for those who have issues wearing jewelry. So I recently made the decision to create a line of jewelry just for people with metal sensitives. Today I am going to feature one of those pieces!
Meet the Crazy Horse and Picasso Jasper Necklace!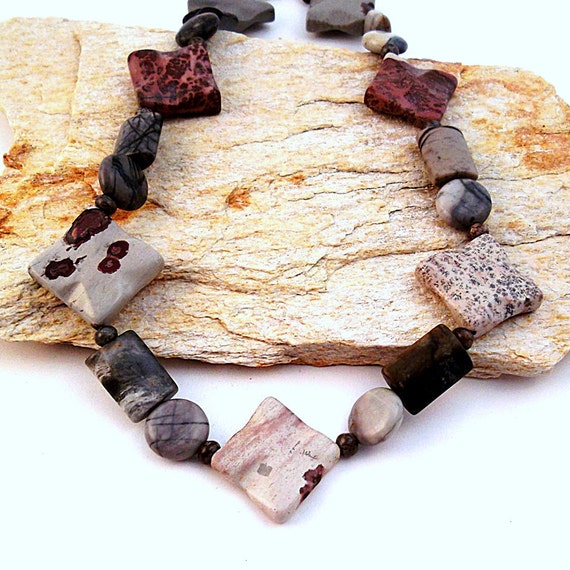 This beautiful stone necklace is made from several types of jasper stones in varying shapes. It is stunning. But that is not what makes it so special.
I created this necklace without using any metal! The clasp is a handmade beaded toggle clasp. It was created to blend into the design while still providing a secure closure. Here check out the clasp!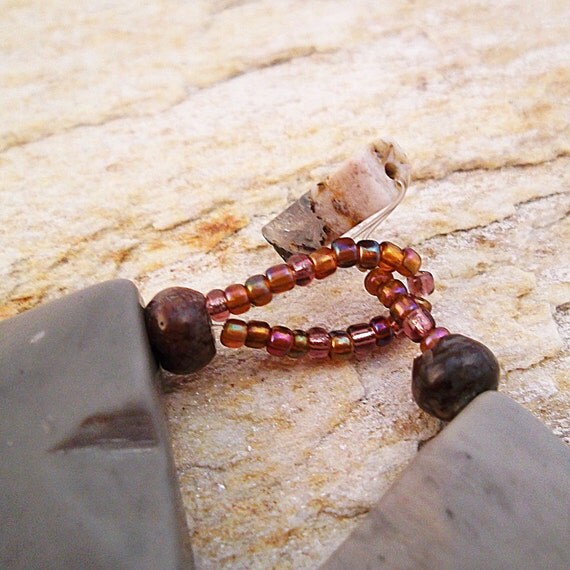 Since there is no metal in this necklace, it is truly hypo-allergenic. I am planning to create more of these type of necklaces in the future. If you know someone who has metal allergies,
check out my designs
. You may find a new design just for them!